About
Mellissa is an Integrative Nutrition Health Coach and creative chef. Her keen desire to help others through nutrition began with her own health issues where she suffered for a number of years with a very poor immune system, weight issues, pcos, IBS, anxiety and depression.
After years of doctor's visits, prescriptions, scans, tests, therapies, diets, supplements and far fetched visits to shamans and ancient healers she finally came across the answer she was looking for:
"All disease begins in the gut" - Hypocrates
Mellissa's approach with her clients closely follows this ethos, as it was through nourishing and rehabilitating her own gut that she managed to align her mind and body to a level she never thought possible. Her own personal journey with health has enabled her to develop a way to empower and help others with their own physical and mental health issues without the use of potentially harmful medications which could lead to further complications down the line.
Her desire for full mind and body healing led her on a self discovery journey through India, Bali, Thailand the U.S and Portugal. It was during this time she resolved that the only way forward was to take herself back to nature and her health back in her own hands.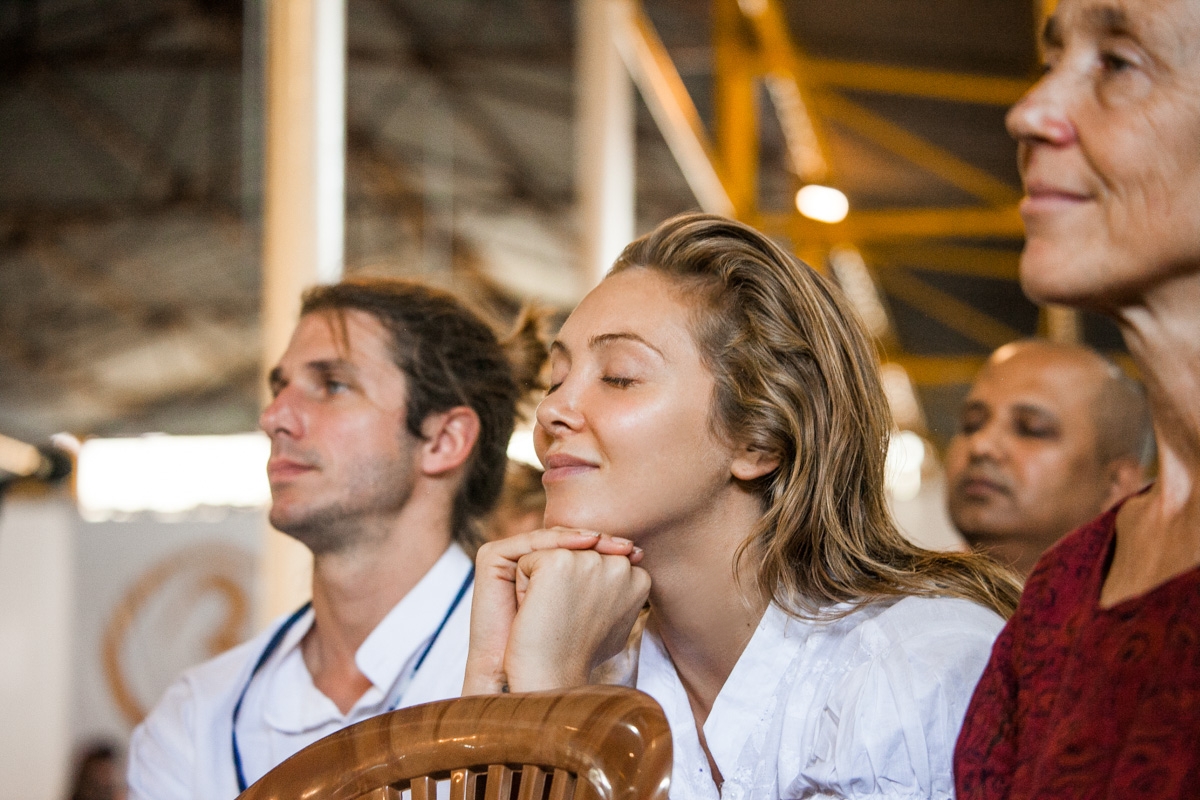 During her travels she learnt the art of meditation, spending silent months in Indian Ashrams and following the teachings of Adyashanti and Mooji. With this well rounded knowledge and empathic approach to a holistic lifestyle Mellissa works on a one to one basis with clients, focusing not only on diet but on any possible hidden blocks that might be preventing you from living a fully enriched life.
Her imaginative cuisine and style of cooking is concentrated on whole, healing foods that focus on nourishing the mind and body while reducing inflammation, which is the common denominating factor in all degenerative disease.
Her delicious food and inventive recipes run parallel with her approach to yoga and mindfulness.
Mellissa gained her 200 hour Yoga Teacher Training at Shiva Yoga Peeth in Rishikesh and is a Level II Reiki therapist. Aside from her training with IIN she also gained expertise with Pure Raw Detox in Bali, has catered on numerous retreats and parties around the world, is part of the core team behind Rise and Shine Wellness Parties in London and worked as a live in chef at Rainbow City (now Merkebba Community) in Portugal.
Training
Mellissa trained with The Institute of Integrative Nutrition where she learned innovative coaching methods, practical lifestyle management techniques and over 100 dietary theories, of which she incorporates many of the following with her clients keto, gluten-free, alkaline, vegan, sugar free and many more.
"During my studies with IIN was lucky enough to learn from some of the worlds top health and wellness experts"

including:
Joshua Rosenthal, founder and director of the Institute for Integrative Nutrition

Mark Hyman, MD, founder of The UltraWellness Center

David Wolfe, raw food leader and nutrition expert

Andrew Weil, MD, director of the Arizona Center for Integrative Medicine

Joel Fuhrman, MD, family physician and leading expert on nutritional healing

Gabrielle Bernstein, bestselling author and life coach

Susan Blum, MD, MPH, assistant clinical professor at Mount Sinai School of Medicine

Geneen Roth, bestselling author and expert on emotional eating

Marion Nestle, PhD, MPH, professor at New York University's Department of Nutrition, Food Studies, and Public Health

Mark Bittman, food writer for The New York Times and bestselling author

Walter Willett, MD, DrPH, chair of nutrition at Harvard University

"I'm constantly seeking out new information, techniques and teachers to help myself and my clients become healthier, happier versions of themselves. The following are various experts (some whom I have met) that I greatly respect, admire and learn from in the health and wellness industry."

Dr Josh Axe, a doctor of natural medicine, chiropractor, clinical nutritionist and author.

Dr Will Cole, functional medicine practitioner.

Marisa Peer, hypnotherapist, speaker, behavioural expert and best-selling author.

Dave Asprey, biohacker and founder of 'Bullet Proof Coffee'.



Additional Skills:
Reiki - In 2015 Mellissa trained in the Himalayan mountains of Dharamshala with Reiki Master Jason Barrick and was initiated in the the ancient healing technique, using Mamar point release and specific energy transmission processes.
Yoga - 200 hours YTT completed at Shiva Yoga Peeth in Rishikesh 2014. Mellissa has experienced many different styles of yoga (Ashtanga, Hatha, Yin, Iyenga, Kundalini and Bikram) and has practised with various teachers all over the world including Bali, L.A, London, India, Paris and Australia.
Raw Chef and Detox - Mellissa travelled to Bali in 2015 and trained to be a raw chef and detox coach under Amy Rachelle at Pure Raw. This formal training was the stepping stone to her career as a health coach, it was just after this that she was asked to be the live in raw vegan chef at a community in the northern mountains of Portugal called Merkeba Community (formerly known as Rainbow City). The community started as just five people with no running water, electricity or toilets. Since the community opened in 2014 it has had over 1000 guests, countless retreats and permanent residents that now live on the land. Mellissa also bought 2 hectres of neighbouring land and plans to build a retreat centre there herself in the future.
Meditation and Mindfulness - After attending a Vipassina (silent meditation retreat) in Thailand in 2011 Mellissa found herself drawn to answer some of life's more profound questions, "Who am I" and "What is my purpose?" She travelled all over the world with these questions close to her heart and met with guru's, masters, monks and spiritual teachers. Through months of silence and meditation she came to discover the space beyond thoughts in which true peace is found. Mellissa brings these eastern teachings back to the west and helps her clients incorporate mindfulness techniques and the ancient knowledge she learnt into their busy lives.
Spiritual Teachers include
Mooji - Mellissa first met Mooji in 2014 on a retreat in Portugal and worked on the core team during the Rishikesh season in India. She also lived at his ashram and home 'Monte Sahaja' whilst immersing herself in his teachings for six months.

Ananta -Bangalore (India).

Adyashanti - San Francisco

Mukti - San Francisco

Matt Kahn - San Francisco

Rupert Spira - Buckland Hall, Hampstead and Oxford

Roger Castillo - Rishikesh and Hampstead.

Lisa Cairns - Tiruvunamali (India)

Amma - Living and working in Ammritapuri Ashram, Kerela.
Mellissa's education and extensive life experience has equipped her with extensive knowledge of functional medicine, ancient healing traditions, holistic nutrition and a new way of looking at how our diet has a massive effect on the way we feel. Drawing on her expertise she works with her clients to help them make lifestyle changes and take health-promoting steps that produce real and lasting results. When you work together you will develop a deeper understanding of yourself, why you make certain food and lifestyle choices and how to truly tune in to what works best for you.
Each session together will leave you feeling inspired and motivated. Together you will talk about things way beyond food, with an approach to whole mind and body harmonisation that aims to bring balance to the important elements of your life. You will explore love and relationships as well as career and money which are all contributing factors to why we put certain foods in our mouths. Mellissa will personally and carefully guide you to make simple, small changes that transform your life.